Extra Space Storage: Interior & Exterior LED Retrofit with Wall Switch Sensors – Shelby Township, MI
Shelby Township, Michigan
Shelby Township, Michigan
Extra Space Storage hired Earth Savers to retrofit the lighting in several of their locations throughout Michigan with the goal of saving on annual energy costs. The facility in the city of Shelby Township received an interior and exterior retrofit of the offices, restrooms, utility rooms, and hallways throughout the property. Customers have since left positive reviews for this facility, thanks to the upgrades by certified Earth Savers installers.
LED bulbs were installed and paired with wall switch sensors in the common areas, offices, and restrooms of this facility. Existing wall pack fixtures around the exterior of the property were retrofit with energy saving LED wall packs, thus increasing the energy savings for Extra Space Storage. The lighting in the main hallways was retrofit with updated 2-foot and 4-foot fixtures, providing customers with a pleasant lighting experience. As a result, this property will save 20,037 kWh annually, or $2,424 in annual energy and maintenance costs.
CLIENT
Extra Space Storage (Commercial sector)
PROJECT TYPE
Interior and Exterior LED Retrofit with Wall Switch Sensors
CONTRACTOR
Earth Savers Energy Services, Inc.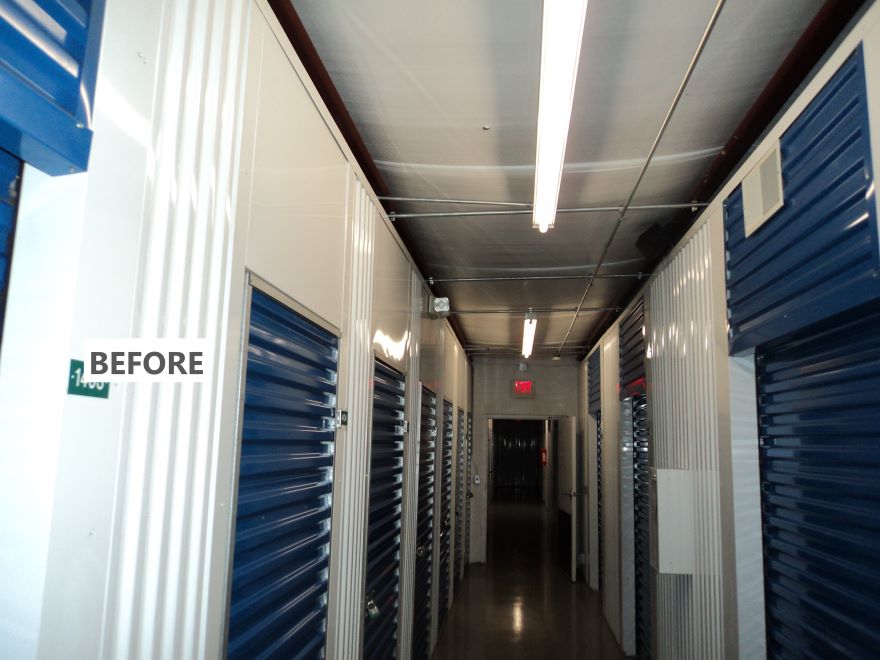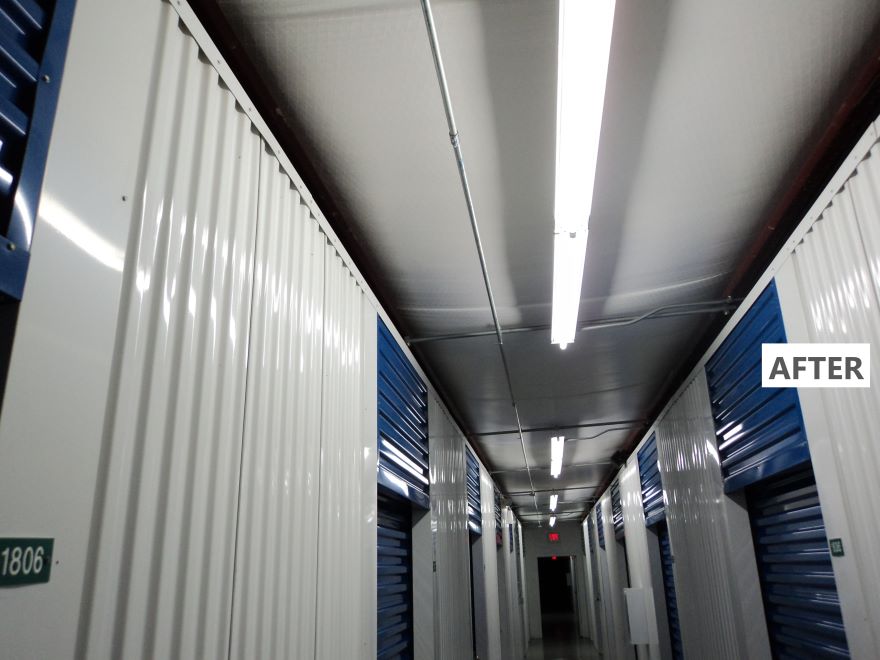 Talk To Us – We're Here To Help